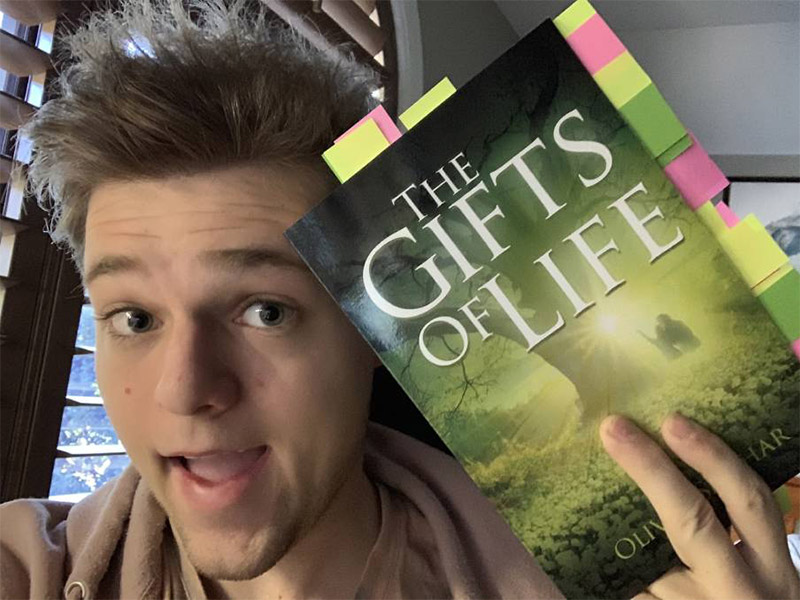 Oliver Smuhar with a copy of his debut novel, The Gifts of Life.
While most young people confronted with their Higher School Certificate exams try their best to study, hang with friends or practise past papers, Oliver Smuhar decided to release a book.
"I've always wanted to do what I enjoy - and that is story telling so if I have to do the insane to accomplish that, I will," said the 19-year-old.
Originally released in July 2018 - five weeks before Mr Smuhar's trial HSC exams at St Columba's College in Springwood - went on to win several awards including 'Reader Views' Reviewers Choice Award for Best Book Written by an Author Age 18 or Under' and the '2018-2019 Global Award' for Australia.
The Blaxland resident is now studying full-time at the University of Technology, Sydney. But with two years of writing experience under his belt, he has changed his perspective when it comes to releasing his books.
"I was really young when the first book came out. I didn't understand that you had to consistently promote a product before and after its release," he said.
The young author plans to release a sequel to his debut novel later this year but will release a new edition of The Gifts of Life before then, on June 1, as part of an upcoming series called The Colours of Humanity.
"The first book was no best seller, but it was definitely a learning experience. I'm a lot older now and I wanted a new image, not only the first book, but for the series as a whole," he said.
Re-releasing the novel during a pandemic might seem strange timing but Mr Smuhar is determined to see the positive in our current times.
"It's been really hard. I've tried to take what I can and use the self isolation to my advantage," he said. "I'm trying my best to distract myself and hopefully I can be an example of something positive coming from the crisis."
"A lot of the themes in both books are about identity, social norms and culture and I think that these ideas could really strengthen us all coping with the coronavirus; to maybe stand together - or apart - so that one day we can look back and see that everyone's helping everyone."
The author doesn't intend to only write books.
"I think my ultimate goal is to make a movie. But we'll have to wait until the world goes back to normal," he said.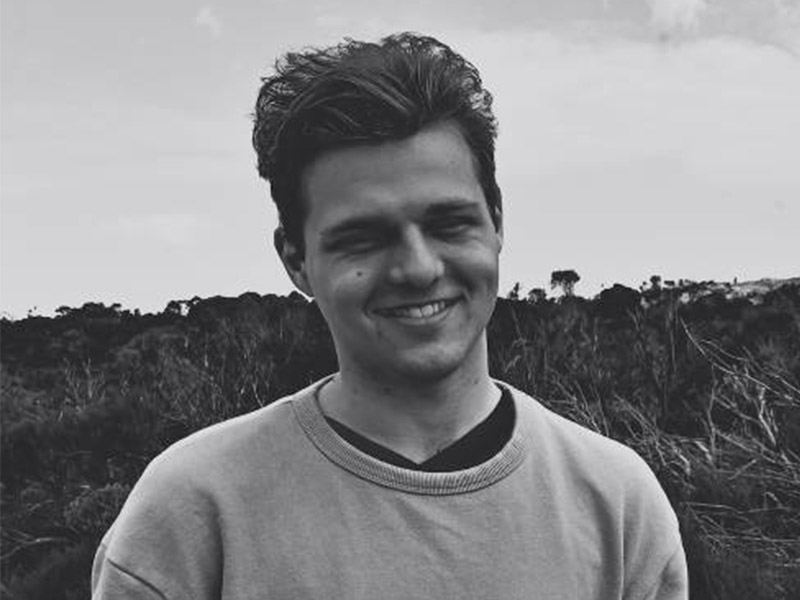 Blaxland author Oliver Smuhar. Photo: Brad Thomson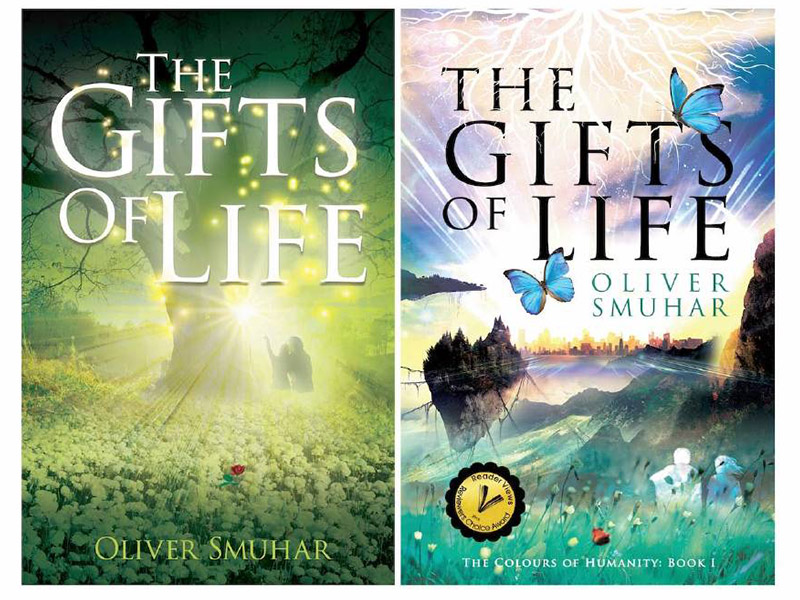 The original, 2018 edition of The Gifts of Life (left) and the new edition due for release in June 2020.
To find out more about The Gifts of Life, its sequel and other projects visit www.oliversmuhar.com. Follow Mr Smuhar's Facebook Page: www.facebook.com/oliver.smuhar/. The original version of The Gifts of Life is available from Amazon.