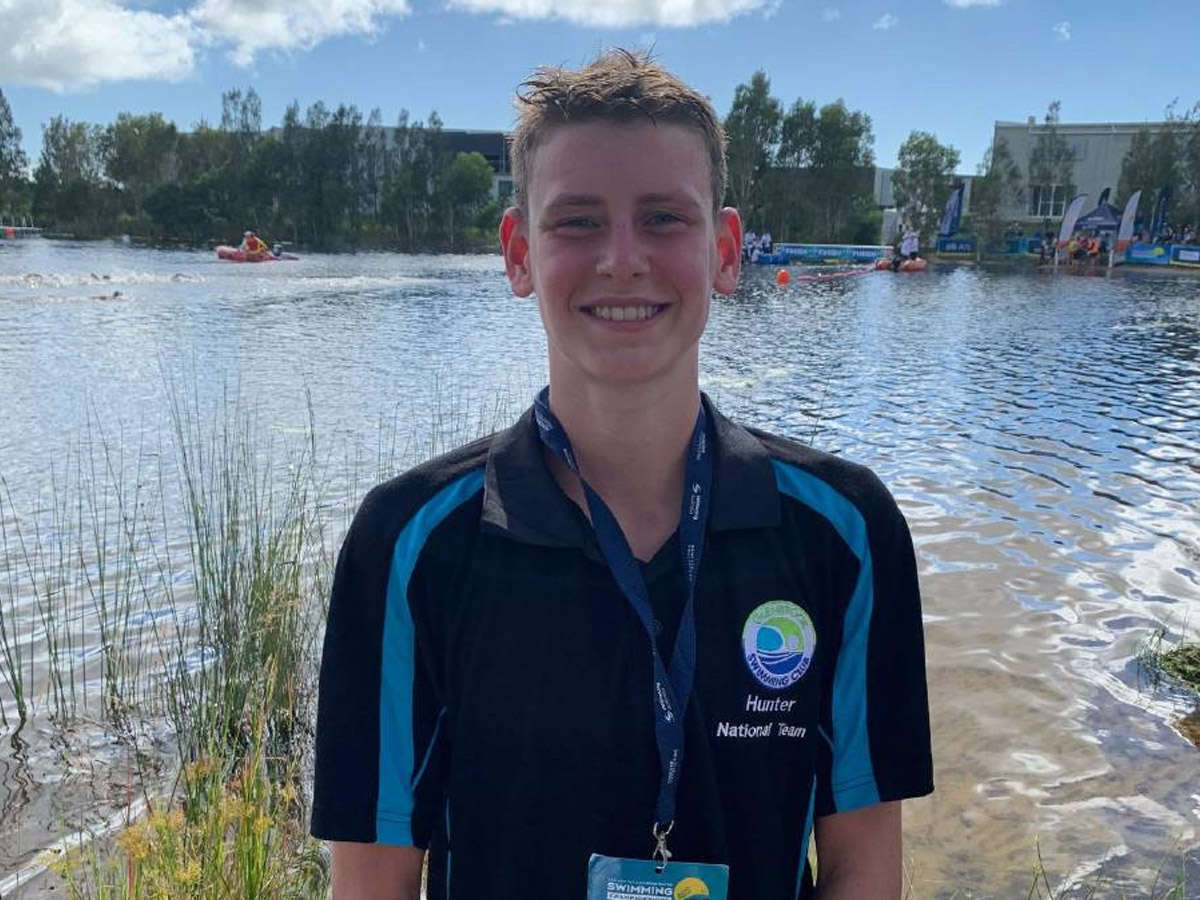 Blue Mountains teenager Hunter Kelly became one of the best open water swimmers in the country following an outstanding performance at the National Open Water Swimming Competition at Coolum, Queensland on March 14.
Comprising 5km of a four lap course, with 48 of the countries best swimmers, the race is a gruelling test for the body and a tough test for the mind.
The 14-years-old St Columba's Catholic College student qualified for the national titles ranked 20th.
It was a hot and humid morning at the Coolum race, where the first 200m of the Under 15's race saw the front runners battled for position.
"It was the most brutal race start I've ever been in, there were feet and fists flying all over the place", Hunter said.
Hunter made his way through the field and by the end of the first lap was sitting in ninth position.
The second and third laps saw some more jostling, with Hunter making his way further up the pack and into sixth position.
"At this stage I was still feeling relatively good and, with one lap to go, I thought I might be in for a good time", Hunter said.
"With about 500m to go, I rounded the last buoy in fifth position with the next competitor right on my feet."
Hunter kicked clear over the last 300m and finished in fifth. This moved Hunter up the national rankings from 20th to fifth.
"At first I didn't even know where I finished until my Dad came and told me. I was shocked", he said.
Hunter trains at Glenbrook pools with Corin Dobson eight to nine times a week and is now focusing his energy on the upcoming National Age Championships on the Gold Coast in April, where he has a number of events.
---
Learn more about St Columba's Catholic College Springwood