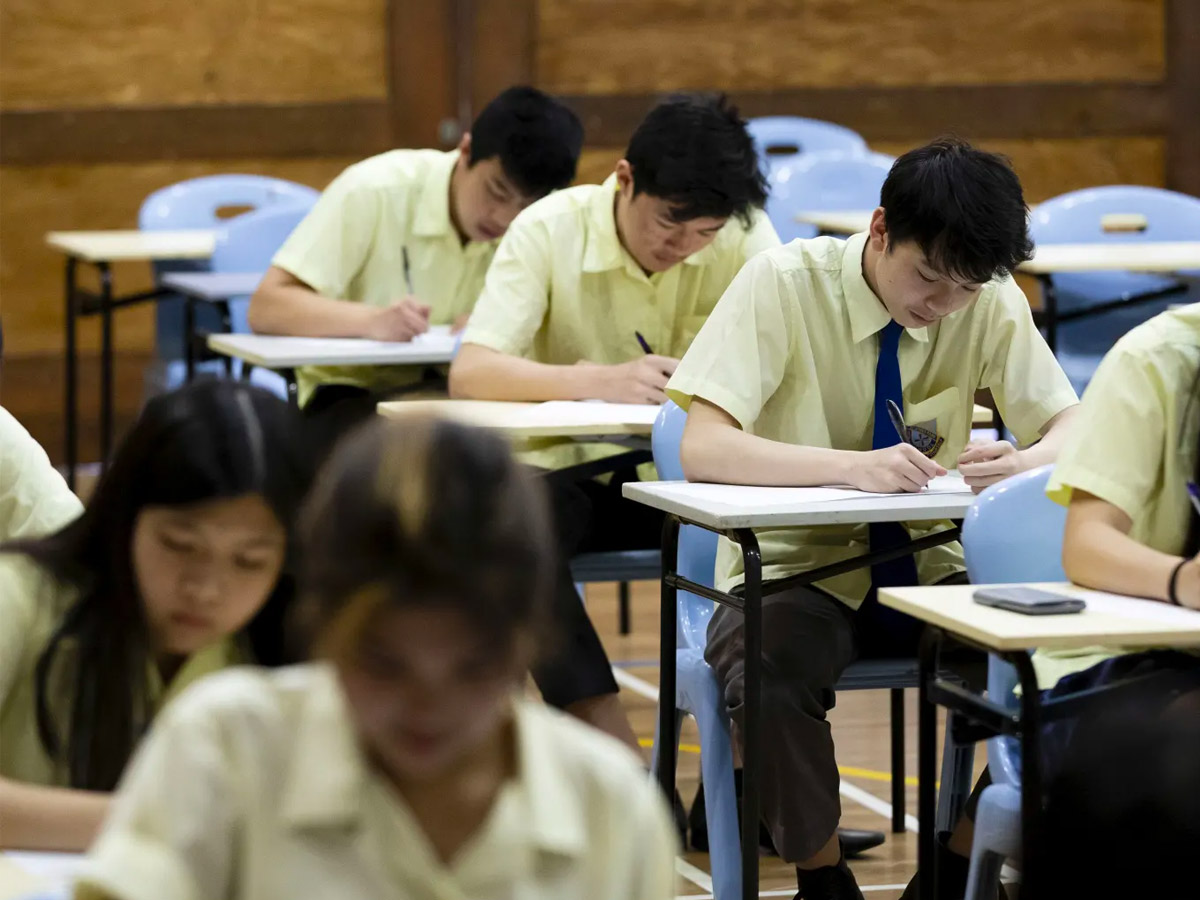 HSC trial exams for more than 500 NSW schools have been postponed by two weeks due to the latest COVID-19 outbreak.
Trial exams written by the CSSA - once known as the Catholic Secondary Schools Association - which are purchased and run by more than 500 Catholic, independent and public schools were due to begin on July 26 but have been delayed until August 9, system leaders were told late on Thursday.
Schools that purchase and issue the CSSA exams must abide by the revised timetable to ensure the integrity of the process.
Schools can determine their own HSC trial timetable or not run the trials at all, as the marks form part of the school's assessment score.
The decision comes after the NSW government asked parents to keep students at home for the first week of term three. Premier Gladys Berejiklian has said she expects schools to re-open on July 19, but there is still significant uncertainty over the length of the lockdown.
The NSW Education Standards Authority has re-convened its COVID-19 HSC response committee because of the recent outbreak, which is much closer to the HSC written exams which are due to begin in October compared to other outbreaks that have occurred in NSW.
Last week, the committee agreed to give all schools two extra weeks to submit their assessment marks.
Greg Whitby, the executive director of the Catholic Education Diocese of Parramatta, said the move by the CSSA - now a division of Catholic Schools NSW - to delay trials was sensible.
"This is a common sense decision that is all about supporting the wellbeing and learning of the Class of 2021," he said. "I hope that decision-makers continue to consider the needs of these diligent and resilient young people."
Year 12 students - who also suffered significant disruption when they were in year 11 last year - are becoming anxious about the HSC. Oral and practical exams will begin in early August, and major works are due from mid-August. Students involved in group drama, dance and music performances are particularly anxious, as many of those exams were cancelled last year.
When schools are locked down next week, HSC students can attend in small groups for exam preparation but must wear a mask.
Meanwhile, the cyber attack on the NSW Department of Education portal is increasing that anxiety for many HSC students who have their notes on a department server account and cannot access them until the problem is fixed.
Earlier this week, Education Minister Sarah Mitchell urged students to stay calm, "focus on your studies and look after each other.
"[NSW Education Standards Authority] has arrangements in place to ensure no student is disadvantaged if they have been unable to work on HSC major projects during the holiday period, or if they are affected by extended stay at home orders."
Last year, there were changes to the marking of major works and the assessments required from students sitting some subjects, while the HSC written exam timetable was pushed back slightly.