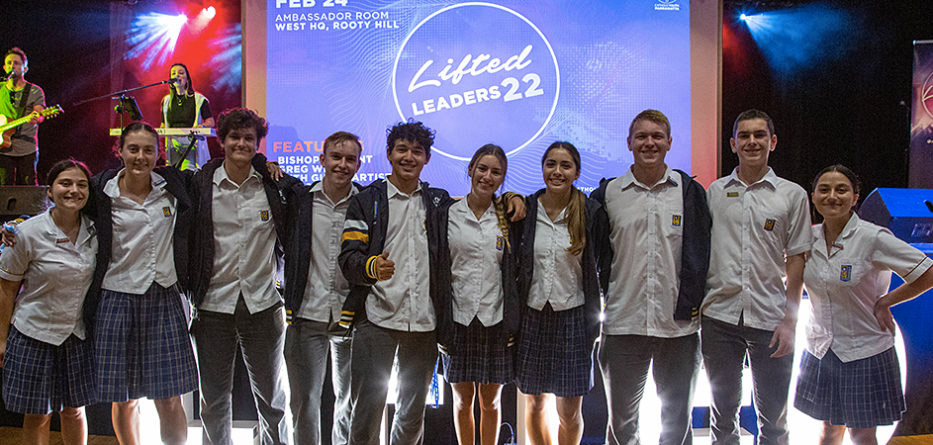 Year 12 student leaders from Gilroy Catholic College, Castle Hill, are seen during LIFTED Leaders. Image: Diocese of Parramatta
Year 12 student leaders across Western Sydney and the Blue Mountains are hopeful of using 2022 as a time to reunite and reignite their school communities after a difficult two years of the pandemic.
Around 180 leaders from 20 systemic and independent schools across the Diocese of Parramatta stepped away from the Zoom screens and met face-to-face during LIFTED Leaders at West HQ on Thursday 24 February.
"I've got to meet so many wonderful leaders from different schools, we got to collaborate over different questions and shared some ideas about how we can make our school a better place," Anthony Azar from St Patrick's Marist College, Dundas, told Catholic Outlook.
Student leaders were able to share some of their leadership goals and initiatives that they hope to implement in 2022 to strengthen their communities, now that pandemic restrictions have eased in schools.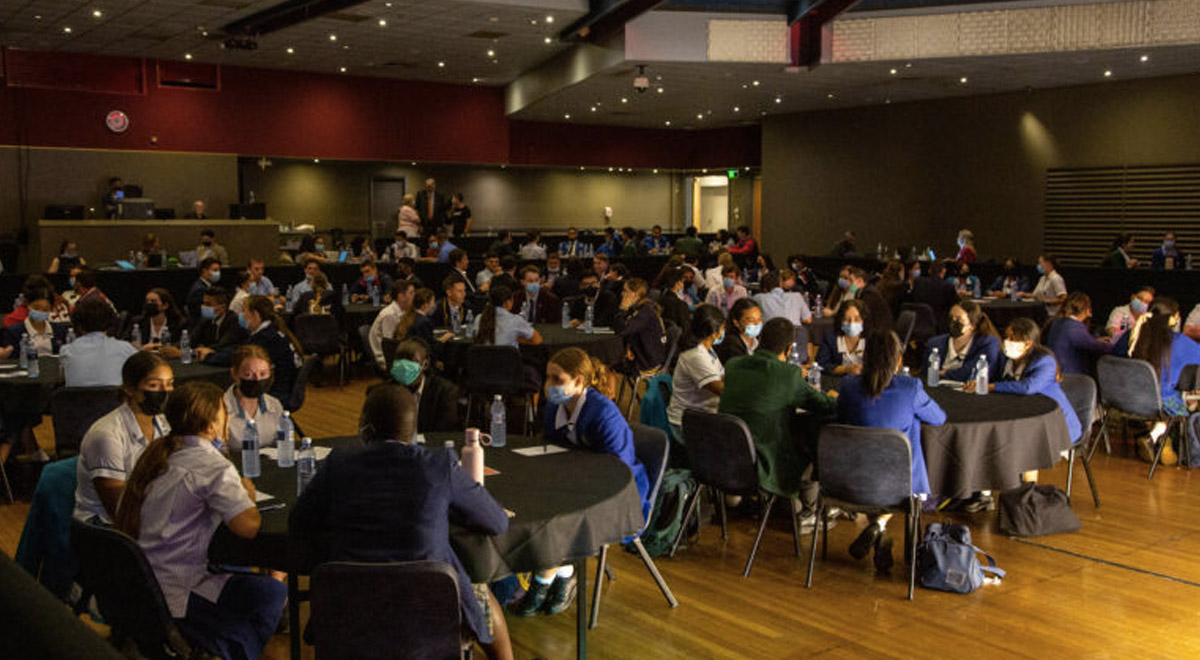 Year 12 student leaders are seen during LIFTED Live. Image: Diocese of Parramatta
At St John XXIII Catholic College, Stanhope Gardens, the school is focussing on student agency and giving each student a voice and allowing them to be fully active in the school's initiatives.
St Paul's Catholic College, Greystanes' key theme for the year is 'synergy' and they are creating more partnerships between Year 12 and Year 7 throughout school activities such as carnivals, school assemblies and Masses.
At Marian Catholic College, Kenthurst, their theme for 2022 is "together in unity we build the Marian community." They are rehabilitating the relationships between the year groups, and are encouraging students to complete a small act of kindness to a member of the school community in the time between each assembly.
Sean Grech-Axiak from St Columba's Catholic College, Springwood, enjoyed being able to share with different schools about how they have handled the pandemic and also learn about the similarities they share. "It's fun to connect with them in that way," he said.
Ciara Murphy from Bede Polding College, South Windsor, said it was "vital" to be able to collaborate leaders from across the Diocese, as she gained tips on how to be a better leader and discovered initiatives that could be adapted to her community.
Special musical guest Melbourne Catholic singer-songwriter Alyssa Agius told the students to embrace being out of their comfort zones and to live authentically in their faith and themselves.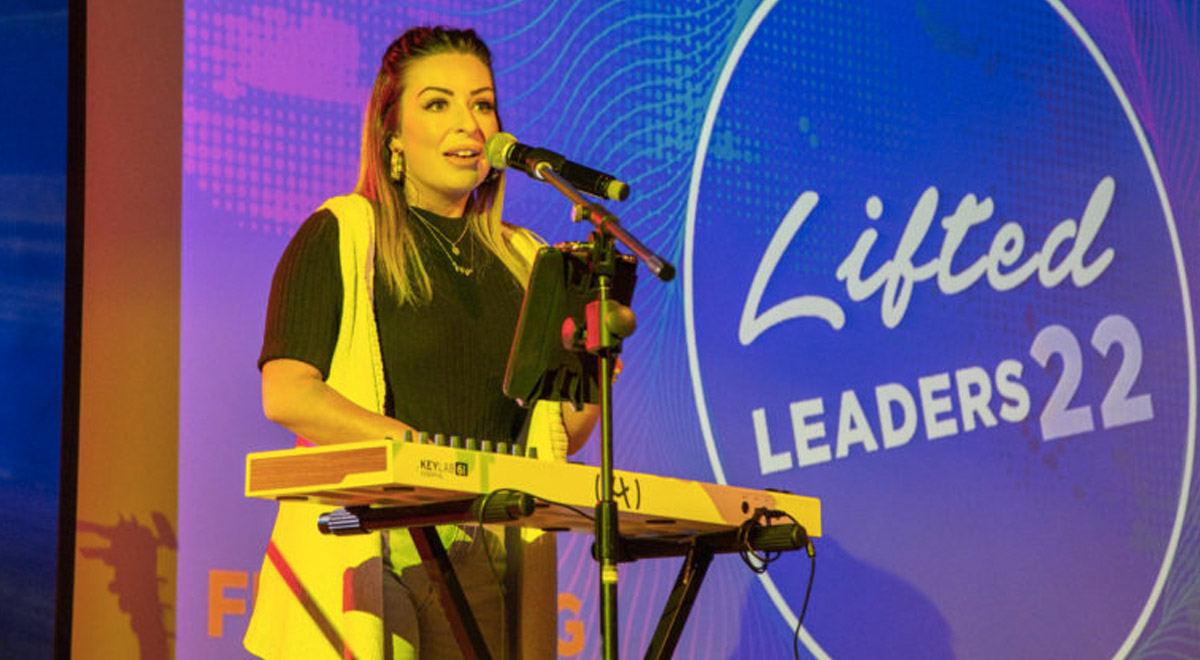 Melbourne Catholic singer-songwriter Alyssa Agius speaks during LIFTED Leaders. Image: Diocese of Parramatta
"God has placed dreams within you, your unique purpose, the way that your faith is going to shine through your gifts. When you keep God at the centre, you will be taken on this incredible journey, and if you have a fighting and determined spirit, you will achieve greatness," she said.
"If you live out your unique purpose, there's no need for you to compare yourself to someone else.
"When it gets hard, hold on, keep believing, be fearless knowing that there is never going to be another you."
Greg Whitby, Executive Director Catholic Education Diocese of Parramatta, told the student leaders how energetic, joyful and hopeful it is to see the future of society and the Church amongst them.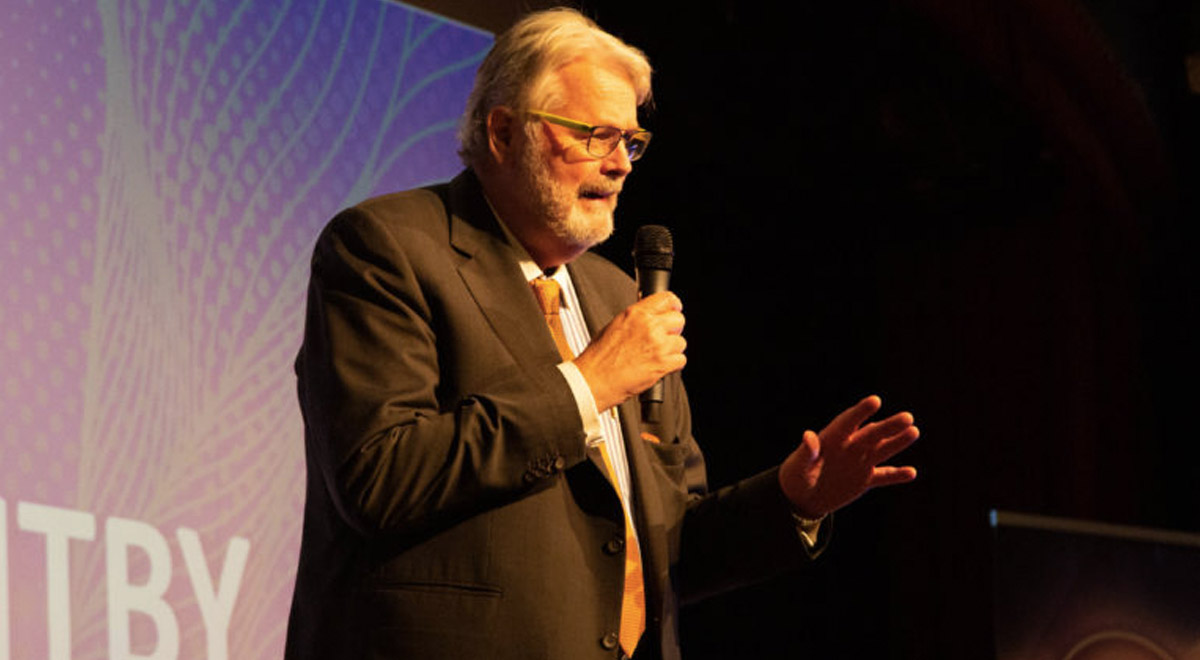 Greg Whitby, Executive Director Catholic Education Diocese of Parramatta, speaks during LIFTED Leaders. Image: Diocese of Parramatta
"Because you are the recipient of a Catholic education and are part of the people of God in this geographic area that we call the Diocese of Parramatta, we have a Church that can work to make a difference in everyone's life.
"It's not fashionable these days to share your faith, and often times, you might find yourselves being challenged and justifying your faith. So, what do you do? You do. Don't explain, do. Let's stop 'being' Catholic and start 'doing' Catholic.
"If you want to make a difference, you've been well equipped through your education."
After sitting in the 'hot seat' and answering a range of questions from social media to how he came to be bishop, Bishop Vincent Long OFM Conv, Bishop of Parramatta, thanked the students for their leadership in their communities.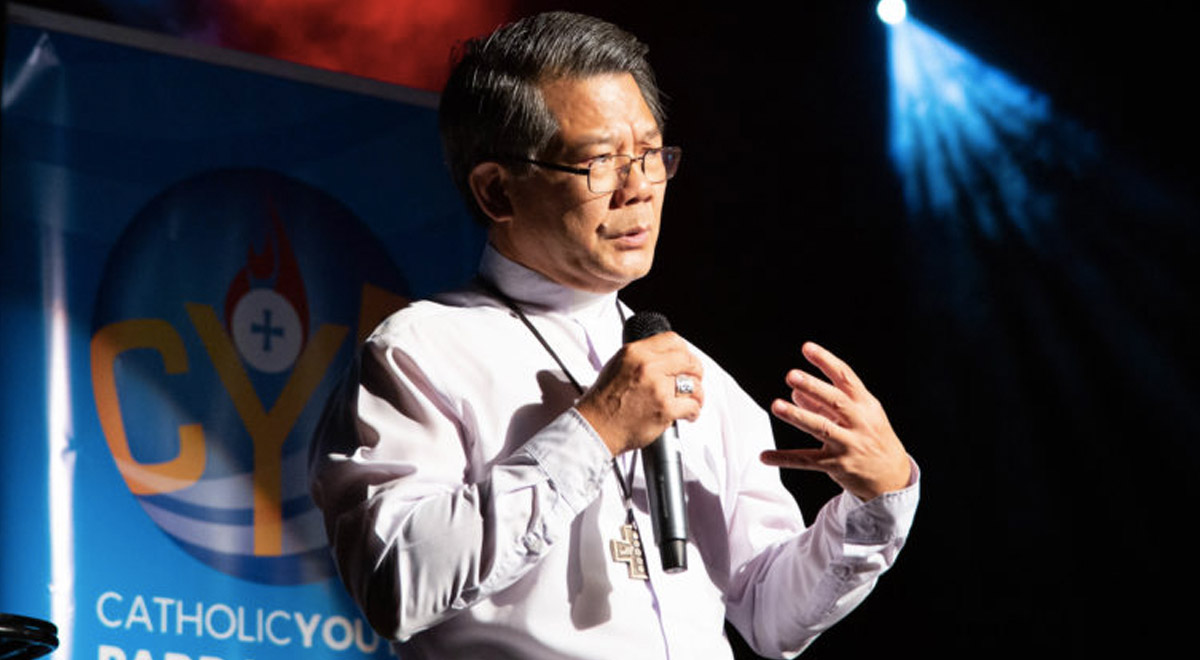 Bishop Vincent Long OFM Conv, Bishop of Parramatta, speaks during LIFTED Leaders. Image: Diocese of Parramatta
"We have a unique and irreplaceable mission in the world, and Catholic education is about finding that vocation for you and to be able to carry that out, not just by our own efforts, but also in conjunction, collaboration and relationship with others," he said.
"Every blessing for your efforts this year and may it lead you to the path on which God has ordained for you."
And what do our student leaders wish for 2022?
"I hope we have a really good last year, do well in the HSC and pick up where we left off from the last few years," said Anthony.
Sean added, "I struggled a lot coming back from COVID, I was nervous, and not feeling like I used to be, so I hope that I can come back stronger, and I want the same for my school and everyone else at the school who might feel the same way."
Ciara said, "The easing of restrictions is giving us hope that things are coming to an end with that chapter in our lives, and that we can go back to normal, but take the experiences from COVID and learn how lucky we are."
LIFTED Leaders is an initiative of Catholic Youth Parramatta that forms the second encounter in an ongoing relationship with senior student leaders. This is followed by a forum with Bishop Vincent and Diocesan leadership in June, and for the first time, future student leaders will be invited to a leadership commissioning and Mass with parish youth leaders in November for the local Diocesan celebrations of World Youth Day.
---