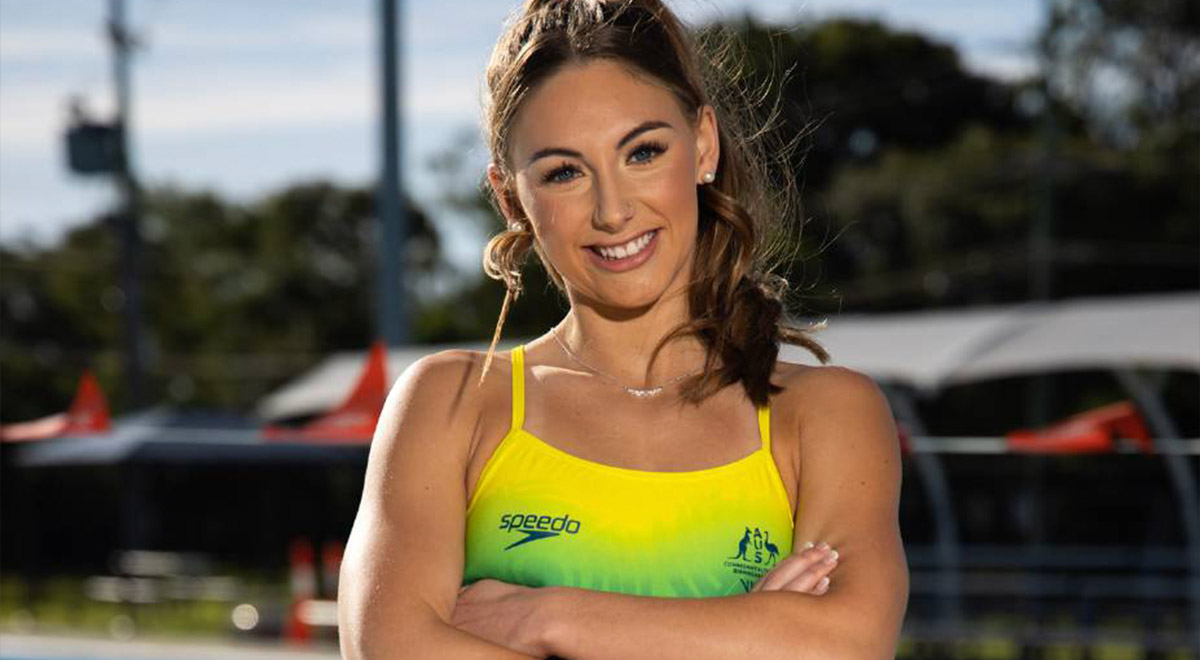 Jenna Jones: Pictured in the new Games swimsuit for Birmingham 2022. Photo credit: Commonweath Games Australia. The visually impaired (S13 category) Paralympian is excited about the Games.
She's had a self admitted "rough few years". But now the former St Columba's College student and visually impaired swimmer, Jenna Jones, 21, is ready to take on the Commonwealth Games.
The Birmingham Commonwealth Games start on July 28. Jones left on Friday, July 8 and will compete on July 30.
"I'm entered in the Women 50m Freestyle s13," she told the Gazette. "This is the first Commonwealth Games ever to have vision impaired athletes [in their own category], this is the only event they offer at this point for us," she said.
The former Faulconbridge girl was diagnosed with cone-rod dystrophy - a degenerative vision impairment - in kindergarten - and of all the sports she tried, she felt safest in the pool. Last week, in between six hour daily training sessions, she told the Gazette she will pack her green and gold cane, the same one she took to the Paralympics in Rio.
Jones was selected for the 2016 Paralympics at just 15. She said she was happy with her career highlights to date: " Finishing sixth in my 50m freestyle and 100m backstroke at the Rio Paralympics at 15, finishing sixth in my 200IM in 2019 world champs".
She was all set for Tokyo, then illness and exhaustion struck.
"I really am trying to get into that mindset of enjoying swimming," she said. "I used to be really nervous. But I want to make it back on the [Paralympic] team for Paris... I've had a rough couple of years."
At the end of last year Jones moved to the Sunshine Coast to be five minutes away from training and to enjoy some warmer weather. She has a lung condition, which she is managing, and missed selection for the last Paralympics due to a chest infection at tryouts.
"That took a toll on my motivation, I was getting up at 3.40am to get to Auburn for training at 5am. I didn't want to leave my coach [to move to Queensland], but now I am five minutes from my training and ... feel independent."
Commonwealth Games communications manager Ren Thompson said they will send a team of between 430 to 435 members to the UK, the largest Australian team to contest an overseas Commonwealth Games. The final team number will be settled by mid-July when all the sports have been selected.
Thompson said it was "exciting about the vision impaired swimming events at Birmingham". Previously vision impaired swimmers competed in a combined Elite Athletes with a Disability (EAD) multi-class event.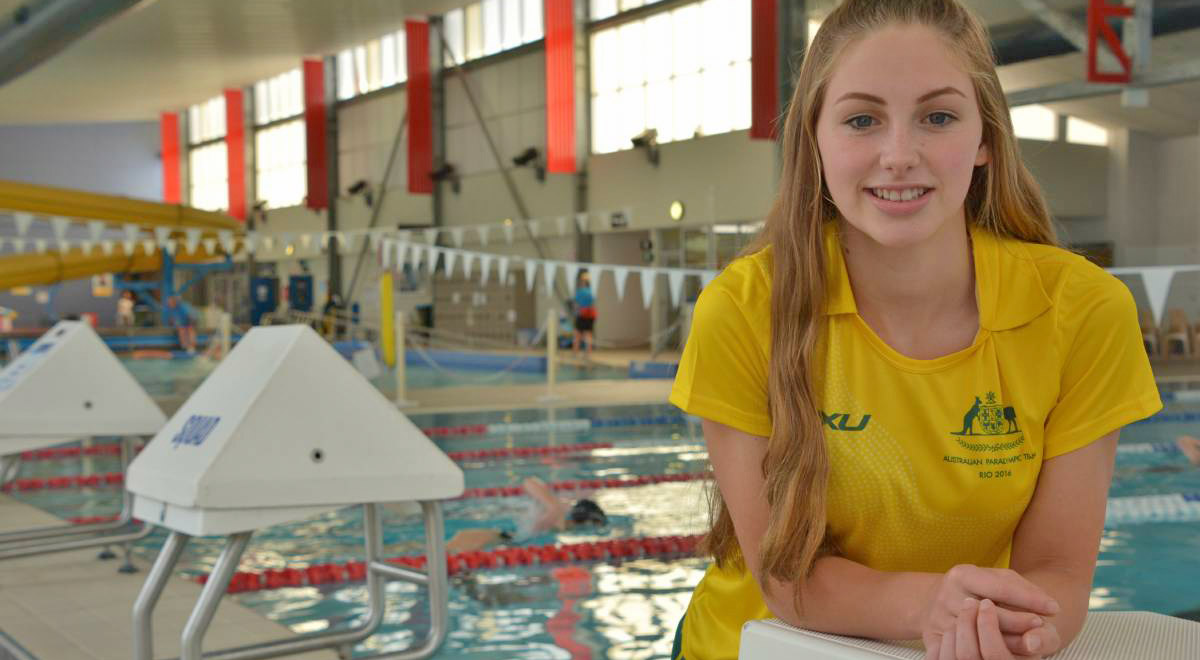 Visually impaired swimmer Jenna Jones after returning from Rio. Photo credit: Commonweath Games Australia.
The decision to have their own category was made by the Commonwealth Games Federation, in conjunction with the organising committee, the host nation and the international bodies of the sports.
"So in this case, it was a choice by the CGF, the Birmingham 2022 Organising Committee, Team England and FINA," he said.
"While Commonwealth Games Australia didn't have any direct involvement in deciding the sport programme and vision impaired swimming events, we are just lucky we have so many great swimmers who can represent the green and gold in these S13 classifications like Jenna."
The Birmingham 2022 Commonwealth Games will have the "largest Para-sport programme in the history of the Commonwealth Games, so a very exciting milestone," he added.